What is Virtual Cycling?
In the world of virtual sports betting you will be able to find virtual cycling. This is a computer generated game showing a race of what is actually a track cycling event in a velodrome.
Betting on Virtual Cycling
Virtual cycling, or if you want to call it virtual velodrome, is very easy to understand. Placing your bets is simple, and you will be able to choose from a few betting options. The following options are the most common: Win or Each Way, Forecast, and Tricast.
The race consists of 6 to 9 riders completing two or three laps, which depends on the software the bookmaker is running. Cyclists then pedal the necessary laps around the velodrome track and the first over the finish line wins. The time to complete the race takes about one minute.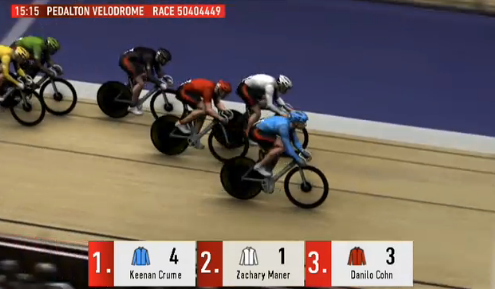 Why should you bet on Virtual Cycling?
The good thing is that this type of game is available 365 days per year. Not only that, but under one hour you are able to bet and watch around 20 virtual cycling races. Yes, races can run as often as every three minutes.
Odds are really great for any betting line you select. and it is not uncommon to see tricasts in the high three figure range.
Graphics are also great and you will get the feeling of a real track race competition. You will even hear a commentator throughout the race and the audience cheering for the cyclists.